---

DREKKA biography
(taken from the one-sheet for 'Extractioning', Drekka's new full-length CD)
DREKKA is the work of MICHAEL ANDERSON, along with an occasional rotating cast of characters primarily drawn from the Day2 Alliance (a community and collective of artists, labels, musicians and filmmakers which has been creating experimental folk and skewed pop masterpieces for almost a decade). ANDERSON also runs BLUESANCT, a Day2 label responsible for releases by BLACK FOREST/BLACK SEA, THE IDITAROD, IN GOWAN RING, LOW, THE PILOT SHIPS (featuring members of STARS OF THE LID), STATIC FILMS, VOLLMAR and many more.
When DREKKA's debut full length ('Take care to fall') was released on Bluesanct in 2002, reviews incorrectly decided DREKKA was the vanity project a label owner. This is not the case. ANDERSON has recorded music and experimental projects, under various monikers, since 1986. Bluesanct was begun in 1996 to celebrate and share the music of DREKKA and its Day2 friends. DREKKA has toured extensively in Europe as well as the US (with like-minded artists such as JESSICA BAILIFF, THE IDITAROD, IN GOWAN RING, RIVULETS, STONE BREATH, etc.) And despite only having released two proper full-length albums since 1998, it has contributed tracks to literally dozens of compilations as well as self-releasing many singles, EPs and short-run cassette releases.
In short, DREKKA has been a long-standing record collectors nightmare; a case that will soon be rectified with a series of releases collecting these varied and widespread orphans.
But, what about 'EXTRACTIONING'? Originally recorded in 1998 as two cassette EPs ('Exactioning' and 'Hermitage Two') DREKKA's new full-length is exactly what it claims; an extracting of the best tracks from those two EPs into a coherent body. Remastered, re-sequenced and then packaged in all it's shiney metallic glory. 'EXTRACTIONING' is an album that has been called 'strikingly diverse and surprisingly upbeat, shedding the acid folk veil and treading into acoustic indie pop at times'. It shows a strong progression towards complex songwriting and interesting musical arrangements. The album also includes radically reworked covers CAT POWER and DONOVAN.
The album is based around a simple philosophy: 'Way back, when I was a child, I could clearly see that the world that surrounds us is full of endless possibilities. And now, I am not a child. But, I still try to see that the world that surrounds us is full of endless possibilities. IF YOU WANT IT TO.'
It is a philosophy that is presented lyrically in the albums central track 'Possibilities', sung in loops while typewriters takes down the dictation for dissemination via pamphlet or by any means necessary. DREKKA's music is cinematic, vague and endlessly hopeful.
Affinity can be heard to contemporaries such as DEVENDRA BANHART, THE MICROPHONES/MT. EERIE and XIU XIU. While inspiration is drawn from such luminaries as FLYING SAUCER ATTACK, COIL, THE HALFER TRIO, CURRENT 93, and NURSE WITH WOUND.
'a series of short films, bleeding ambient rainy days and nights into the somnambulant proceedings.'
- George Parsons, DREAM MAGAZINE
---

Select DREKKA discography
• DREKKA - 'Extractioning' CD (BLUESANCT, INRI075)
RELEASED: March 2005
• DREKKA - 'Howl on Wind' CDR (MORC RECORDS, MORC35)
RELEASED: October 2004
• DREKKA - 'tracking shot (wide)' 7" (MORC RECORDS, MORC34)
RELEASED: April 2004
• DREKKA / JESSICA BAILIFF / RIVULETS - split 7"EP (HONEYSPIRDERTHREE, HST001)
RELEASED: November 2002
• DREKKA - 'Take Care to Fall' CD (BLUESANCT, INRI029)
RELEASED: April 2002
• DREKKA / FUSCILLAGE - split tour 7"EP (BLUESANCT, INRI030s)
RELEASED: April 1998
• DREKKA / OCTAL - split 7"EP (BLUESANCT, INRI024s)
RELEASED: January 1997
• DREKKA has also released several short run CDRs and cassettes, as well as appearing on dozens of compilations.
• MICHAEL ANDERSON is also the singer for TURN PALE, ex-guitarist for LOVESLIESCRUSHING, as well as guest performer on several recordings by STATIC FILMS and VOLLMAR among others.
---

DREKKA mp3 downloads

DREKKA - Love without sound (from 'Extractioning')

DREKKA - What would the community think (a Cat Power cover, from 'Extractioning')

DREKKA - Fractured (from 'Take Care To Fall')

DREKKA - No one knows your dog's name (from 'Take Care To Fall')

DREKKA - Minute Prologue (a Leonard Cohen cover, from 'Poor Minstrels of Song, Volume 1')

DREKKA - Thirty-three years will not be a long time (from 'VPRO 'De Avonden' Christmas special')
---

DREKKA press reviews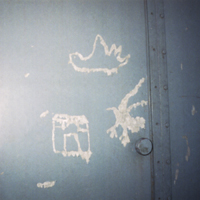 DREKKA - 'Take care to fall' CD (INRI029)
Experimental lo-fi cassette 4-track feeling songs. A lot feel like sparse demos but they are crafted with noise and treatments into interesting psyche and droney strange concoctions. Male and fem vocs trade off mostly. Nice touches and uses of noise and effects.
1) super minimal rhythmic noise and subdued organ, brief
2) lo-fi guit + vocs w/ subtle noise treatments
3) super reverbed solo guit + distant fem voc, lo-fi sheen
4) super lo-fi guit + vocs, 4-trackish
5) sparse background sounds w/ distant piano and minimal tinkling
6) sounds like a Kodo through a fucked up walkman, some backwards, then it shifts to a not-broken stereo, w/ vocs, minimal
7) hidden microphone type dialog, tv in background
8) minimal acous guit w/ fem lead and background synth/organ
9) slow acous guit, like a build out of previous, male voc
10) ghetto blaster recording of folky acous + singing, mercifully brief
11) minimal guit and sounds build, false ending half way through
12) sparse piano and tones, plucking
13) 3 sec
14) like someone left the tape recorder running, finally someone picks up an acoustic guit and mindlessly noodles, ends after 6 minutes then noise slowly appears, followed by a tuneless take on the death march
- Your Imaginary Friend, KZSU - ZOOKEEPER ONLINE, USA (May 2002)
---
DREKKA - 'Take care to fall' CD (INRI029)
Drekka has been releasing music since 1995, though not in the traditional fashion, it seems. Songs were released on cassettes, CD-Rs, or the odd 7", and in such limited numbers of copies that it must have been nearly impossible to hear any of them. So now BlueSanct releases Drekka's debut full-length, which contains some new tracks as well as some previously released in limited engagements. Michael Anderson, for all intents and purposes, is Drekka, with occasional guests. Anderson creates "home-fi" music: atmospheric music on four-track recorder with very little substance and yet a lot of weight. Songs are very minimalist, with just a simple guitar or vocal. Sometimes there are no instruments at all, just low voices or clicks. Anderson seems to be possessed by the demons of low quality production for a reason, though: these songs are much more successful because of the limitations of the recording. Every song has its own precious idiosyncrasies, from the movie playing the background of 'An End of Silence (Night Dancing)' to the misplayed guitar part on 'Untitled Filmshoot'. Fourteen tracks in forty-seven minutes makes it a quick listen to, with real disparity in the track lengths (a four second thirteenth track leads into the eight-and-a-half minute album closer). Spooky music to be sure, with strange sounds to raise the hairs on your neck. Will it stand the test of time, though?
- Rob Devlin, BRAINWASHED BRAIN, USA (September 15, 2002)
---
DREKKA - 'Take care to fall' CD (INRI029)
New atmospheres discovered in the corner of the bedroom
Imagine two radio stations separated on the bandwidth by just a hatch mark or two, the first partial to Sonic Youth's "Contre Le Sexisme" and bootlegged outtakes from old Eric's Trip rehearsals, the second streaming the Kranky pick of the month. If you were to get in your car, move the dial right between the two stations, open the windows, and drive straight out of range you'd have the closest approximation of Drekka's "debut" full-length Take Care to Fall I can possibly give. Not just at moments, but in its entirety, it's what you'd imagine such a drive to be like -­ some bracketed moments of serene, kaleidoscopic beauty, with some long stretches where you'd prefer to pop in any old tape you can find on the floor. In this way, Take Care to Fall is an interesting and often engaging listen, but it's a record that doesn't quite seem to realize when it's onto something good enough to ride it out, or to know when it sounds like sitar and a squeaky door on a bad hangover fast enough to cut bait.
Drekka is essentially the solo project of Michael Anderson, who also heads the very fine Blue Sanct label (home of The Pilot Ships, Iditarod, and others) in Bloomington, Indiana. Take Care to Fall is announced as Anderson's first proper full-length, but his discography is already a completist's nightmare, boasting over a dozen recordings done mostly to tape or CD-R, in pressings of 10 or 25 copies. If that reminds you of tattered catalogs from 'zine distros that may or may not still be in a box of shit in your parents' attic, well, it's actually not a half-bad analogy. Separate from the prolific-by-way-of-tiny-print-runs similarity, there's something about Drekka familiar to me from former days of hoarding and trading folded 8.5" x 11" copy ­ the best (i.e. Cometbus, Burn Collector) and worst (of which there are thousands too many to name) of 'zines were always united by an aesthetic and approach both slapdash and shyly arrogant, fleeting and meticulously self-aware. Drekka is, and for the most part endearingly, I think, the aural equivalent: a little ragged, a little uncomfortable, a little profound. Listening to Take Care to Fall is a lot like cracking some new zine you traded for ­ at times you feel a bit prematurely invited to the reading, as if maybe the dough needed just a little more time to rise, or the notion of audience was one that slipped away at some point during the process. But at other times, you discover a sort of bliss at discovering beauty in such a raw and directly channeled form.
In print, Anderson announces his aims as using "simple folk song structures as a medium for recording what they sound like once inside my head," but for the most part these structures are so unraveled on Take Care to Fall that they bear little relation to "folk". In fact, there's much more of what you hear between the end of a folk record's last song and the moment the needle lifts than anything you're likely to hear on the rest of said record. Actually, the accurately titled opener, "Quite Possibly Nothing", is an approximation of this very sound alongside a banal, distant church organ. On later tracks, "songs" do start writing themselves beneath the fractured pastiche, but they're usually hovering around one often dissonant chord, so that if the aural environment they're being tinkered under isn't full enough to transform them, the result is frustrating at best. The redundant "Silent Duty", happening early on, is an early such hurdle, but better things follow. "Fractured" is hauntingly pretty ­ a repetitive but melodic little guitar line blown gently into acrobatic space by the ghostly whisper of ethereal female vocals. It's like Flying Saucer Attack but gentler: while that band finds epiphany by way of late night TV fuzz, "Fractured" flirts with the same effect by way of dust motes dancing through the bedroom light. "With Faith in Nothing" is a beautifully successful exercise in drone and reverb, and one of the few songs with enough room to adequately stretch out. "I Left Without Saying Goodbye (Je Suis Parti Sans Faire Mes Adieux)" is sublime and subliminal ­ a melancholic little lullaby enshrouded in a thin fog of slightly sinister noise. And the closing minutes of the final track, "Untitled Filmshoot", are beautifully rendered, with Anderson leading the charge of a marching guitar line and a wheezing something that might be a Brio train whistle or bagpipes punctured by buckshot, with little coughs of "Go!". Moments like these are the record's fullest, but to get to them there's plenty of wading through murk like "No One Knows Your Dog's Name", a grating little ditty where the song's title is chanted over what sounds like a plucked wire wrapped around two rusty nails.
For better or worse, this is Anderson's private universe. With a pair of headphones, an open mind, and an abundance of patience there's beauty and mystery to be culled from this eclectic noisescape, but I can't help but wish that Anderson had tied it all together a bit tighter, because when it's good, it's a pleasure to drift alongside.
- Nathan Hogan, DUSTED, USA (2002)
---
DREKKA - 'Take care to fall' CD (INRI029)
You would think that after years of working behind the scenes with the likes of Low, Rivulets, The Iditarod, and The Pilot Ships as the head of BlueSanct, that Michael Anderson would have a pretty good grasp on this whole experimental, droning folk thing.  You would be correct.
I always have a twinge of nervousness when one of the business types of the indie rock world steps up to the mic.  Far too often these sorts of projects are ill-conceived, poorly executed, and should never see the light of day (you reading this Brandon Ebel?), but hell, who's going to say "No" to the boss?  In Anderson's case, however, it would have been better if people had been slapping him around in an effort to get the thing done faster.
In the works since 1997, "Take Care To Fall" is Anderson's first proper release and is remarkably fully-formed for something that began as some simple four-track experiments with friends.  The disc is filled with echoes, hum and room noise, drones, and fragments of sound that are arrayed around Anderson's simple, understated acoustic melodies.  Vocals, when used, are placed much as another instrument would be - as one part of a larger whole rather than a focal point. That approach pays off well, particularly with the truly haunting female voice wafting in and out throughout "Fractured".
While Drekka certainly shows the influence of Anderson's label roster, his voice is purely his own.  This is no vanity project - Drekka sits quite comfortably alongside the rest of BlueSanct's roster, which is no small feat considering the quality of that label's acts.
- Chris Brown, OPUSZINE, USA (November 2003)
---
DREKKA - 'Take care to fall' CD (INRI029)
Bluesanct is on the road for more than five years, walkin through those "music-lands" that goes under the name of apocalyptic-folk, Bluesanct has released, in a very short period of time, a series of "little" (in the sense of unusual and rare) records but with at the same time an incredible fascinatin vibe (In Gowan Ring, Tiltmaster, The Pilot Ships, etc.).
So, it's almost an "event" that M.Anderson, creator of this precious label, has decided to finally show to the people his unusual extravagant music experiment under the name of Drekka. Obscure and enigmatics, the 14 tracks of the album go walking trough a dark and haunting fog, untuned guitars and rhythmic obsessions hints of upside down melodies. Anderson, an allucinated narrator who do nothing to easily fascinate the listener even in the short moment in which one can take a breath (the "ipothesis" of ballads like 'fracture' and 'i left without saying goodbye'), he simply asks to be followed in his world made up of delirious and Barretian visions. Let him do it only if you do not fear the effect of crazyness in music.
(translated from Italian by Michele.)
- writer unknown, MAG UNKNOWN, Italy (date unknown)
---
DREKKA - 'Take care to fall' CD (INRI029)
It's a mystery the reason why Drekka, a solo project of M.Anderson, is out with an official full length release just now (and not before), "Take care to fall" is made up of recordings from '97, its a bigger mystery if we know that M.A. is the owner of Bluesanct, the label who put out a very beautiful collection of Low videos and has in its roster In Gowan Ring. Anyway this is a twinkling debut, minimal lo-fi with the deep and perceiving and stinging perfume of the best things of Amp, Flying Saucer Attack and Hood, a debut who swim drunk of feedbacks in 'Silent Duty', who hides it self in the deep intimacy of 'Fractured', who wanders as stoned\untuned in 'No on knowsyour dog's name', who changes itself in a haunting toy music in 'Sickness Subsides', who drown as in moving sands of the paranoid thoughts of 'With faith in Nothing', who has a rest and calm itself in the sighing ballad 'Fracture', who burns with regret in 'I left without saying goodbye', who goes into gosth tunnels in 'And the first time', who is moved by the pain of sorrow in 'Removed (Fracture)'. Take a look at the very important and noble sample of Trust , the voice of Cindytalk took off from the album 'Wappinschaw'.
RATING: 8/10 stars
(translated from Italian by Michele.)
- writer unknown, MAG UNKNOWN, Italy (date unknown)
---

DREKKA contact info
DREKKA / MICHAEL ANDERSON: figurehead@bluesanct.com
BLUESANCT (DREKKA's label): bluesanct.com
---

DREKKA ALBUM images
(right click on the link and select 'download to disk' to save file to your computer)

EXTRACTIONING album cover (2005, INRI075)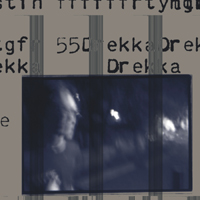 300DPI COLOR JPG, 3"x3"

TAKE CARE TO FALL album cover (2002, INRI029)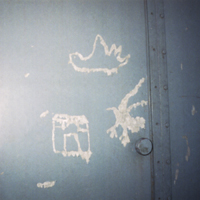 300DPI COLOR JPG, 3"x3"

DREKKA BAND images
(right click on the link and select 'download to disk' to save file to your computer)
FULLSIZE WEB / HI-RES PRINT
FULLSIZE WEB / HI-RES PRINT
FULLSIZE WEB / HI-RES PRINT
FULLSIZE WEB / HI-RES PRINT
FULLSIZE WEB / HI-RES PRINT
FULLSIZE WEB / HI-RES PRINT
(all Drekka photos copyright 2004, Riley Manion. Please be sure to credit for any images used)
More DREKKA photos can be found HERE
---
Thank you.